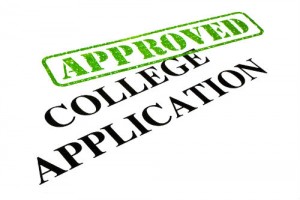 This blog post offers tips for high-school students who are preparing to write college application essays. The piece includes reasons why you should write the essay (even when the school does not require a formal written paper); how to write a high-quality essay, et cetera.
Many colleges and universities give you the option of including an essay with your application packet. This writing sample helps the admissions personnel decide if you are a good match for that school. The essay also helps you express or explain things that might not be included on your application. This is your chance to tell the school about personal challenges you've faced, goals you've set for yourself and what you hope to gain by attending that school.
Even if your first choice school does not require you to write an essay, you might want to include one anyway. Doing the extra work makes your application stand out— for good reasons— which is always good when you're competing for a slot at a popular school.
These tips will help you write solid application essays that will impress the people in admissions. You'll have to work a little bit, but it's worth your time: a good essay can make a big difference in your academic life.
Before you begin:
• Look up the essay requirements. You need to know what topics are acceptable (or required), how many words you can write and which format the admissions personnel prefer.
After you start:
• Use a contrasting-color pen to circle mistakes and other areas that need work. A blue pen shows up well against black ink. A green pen works well for blue or black ink. If your corrections stand out, you're less likely to miss one or two when you revise.
• Correct as many problems as you can find and take a clean copy to one of your friends or family members. Another person can catch grammar mistakes or problems you missed, offer suggestions and give you new ideas. Print out your final copy and read the entire thing aloud. This will help you catch awkward phrases, sentences, structure or punctuation areas that need more elaboration and other mistakes. Once you've made the final corrections, submit your essay with confidence. If you do not have anyone to review your paper, check your paper with a Free Spelling and Grammar Checker by Plagly.com.
You've done everything you can to craft a great paper, so be proud!